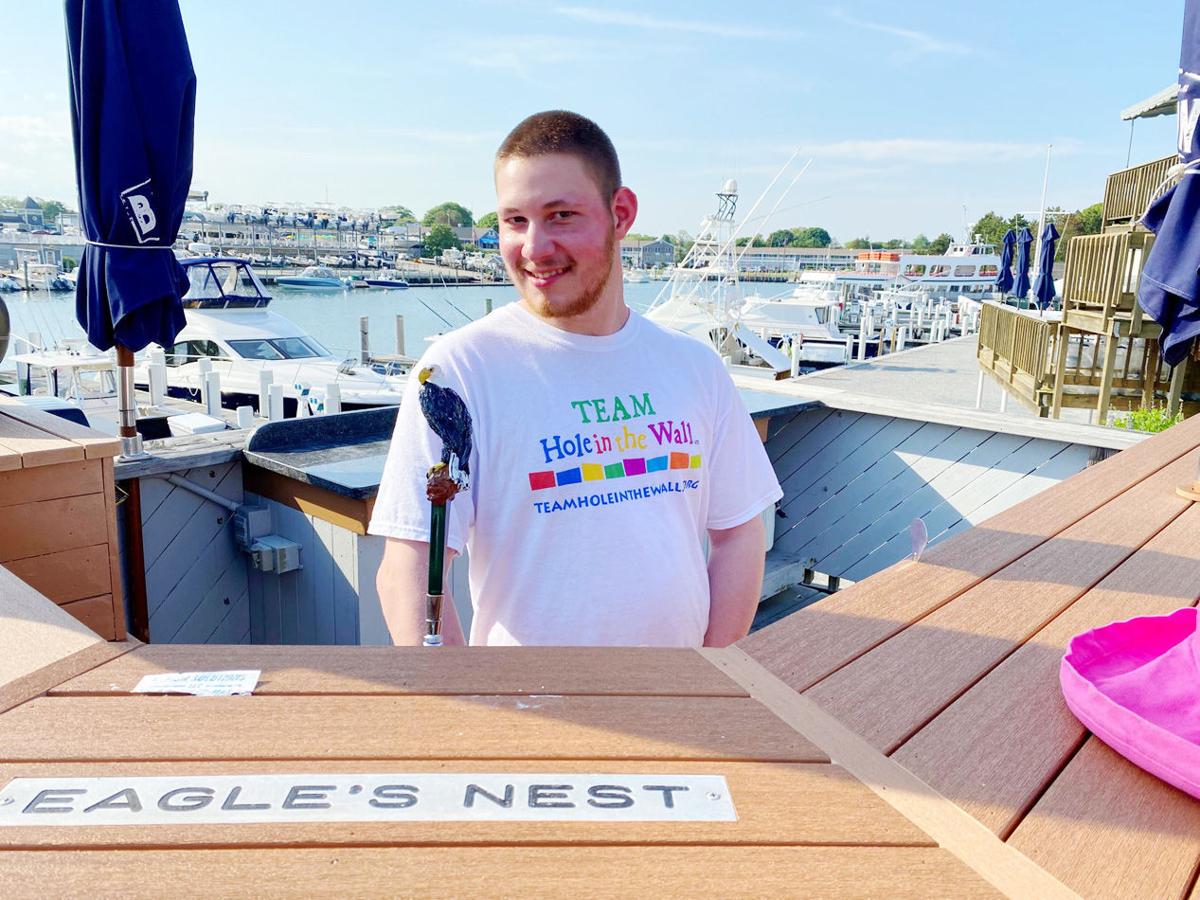 Around the pediatric unit of Mass General Hospital, Matthew Cosentino, 23, is known as "Mattie Miracle." At the age of 10, he was diagnosed with mitochondrial disease, a chronic disorder where the mitochondria fail to produce sufficient energy for the body to function properly.
Though relying upon a wheelchair in years past, Matthew will join other adaptive athletes in the 8 AM wave of this year's Falmouth Road Race on Sunday, August 15, and for the first time in his life, walk the seven miles with his mom, Tina Cosentino, as a guide.
On May 1, 2010, at 11 PM, a hospice nurse informed the Cosentino family that Matthew's last moments were approaching. The pastor of the church was called. The coroner's car parked in the driveway, waiting to transfer the body, headlights glinting through the kitchen window. As family members gathered in the room—his father, Ronnie, heating up a rice bag, his older brother Nick searching for an electric blanket, and Ms. Cosentino climbing in bed to put her arms around her son—Matthew was shivering from being cold.
All were preparing for the worst. So nobody imagined that 11 years later, Matthew would be walking on the Shining Sea Bikeway from Falmouth to Woods Hole, breathing and striving.
Click here to read the full article.